A seamless tube, also known as seamless pipe, is a tube that has no seam or a weld-joint. It is a solid metal tube with a uniform structure. Each end is connected to another tube without any welding joints. This increases the ability to withstand high pressure, corrosive atmosphere, mechanical stress, and very high temperature. Seamless tubes have a thread-like structure at one end or both at times. This is used to connect the end of another hollow tube.
Seamless tubes are considered to be strong enough to resist high pressure from numerous industrial forces. This is not possible in a welded tube, because, a seam or joint acts as a weak section for the tube. A hydraulic seamless tube is specifically designed to resist dynamic loads and high static offering an enduring, staunch solution.
Hydraulic seamless tubes are widely used in petrochemical industries, refineries, power industries, chemical industries, aerospace industries, automotive industries, etc. Heat exchanger tubes, hydraulic tubes, boiler tubes, mechanical tubes, finned tubes, etc. required in these industries are hydraulic seamless tubes.
For example, the heat exchanger tubes are used to transfer heat from one medium to another for heating and cooling processes. These tubes are considered to be more reliable and strong as they do not have any joints. Mostly, the overall energy efficiency of a plant can be determined by these tubes.
The length of seamless tubes is comparatively short whereas welded tubes are available in long continuous lengths because of the joints.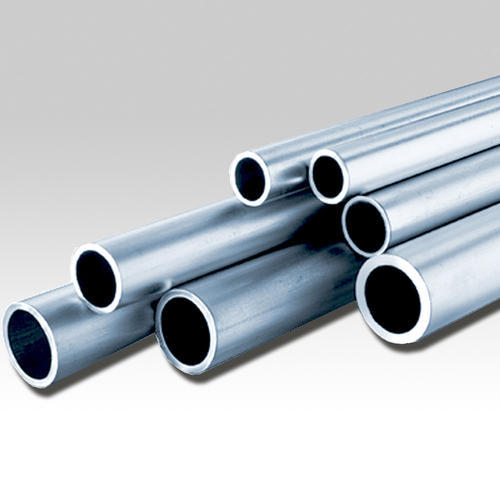 Basic Features of Hydraulic Seamless Tubes
Smooth interior and exterior surfaces
No seams or welds
Thick scale-free surface
High-pressure resistance
Superior performance
High corrosion resistance
Elevated durability
Robustness
High tensile strength
High-reliability factor
How Are Seamless Tubes Made!
Hydraulic seamless tubes are typically made of several alloys and solid round steel bars of metals such as stainless steel, carbon steel, tungsten, etc. These metal pieces are converted into hollow tubes by heating and rolling over to the required forms.
Mostly, the Drawn on Mandrel Method, also known as the Cold Drawn Process, is used to make the seamless tubes. This process, basically, ensures dimensional tolerance of the tube as well as a smooth finish for both interior and exterior sections.
In this process, the steel bar is heated at a very high temperature with the help of a furnace. Then, a cylindrical void is formed. The thickness of the tube depends on the requirement. Further, various roll straightening machines operate on these structures which take care of the straightness in the tubes. Multiple quality checks are done before the tubes move out of the manufacturing units.
The size of a seamless tube can vary from 1/8 inch to 25 inch OD. The thickness can also be customized based on the client's specifications. It is interesting to know that the working pressure of a seamless tube is 20% more than a welded tube. However, depending on the usage, either can be selected.
Seamless tubes are mostly considered in areas where highest safety measures are required. They have a homogenous structure and provide high corrosion resistance. Seamless tubes are meant for high performance and quality processes. Therefore, they are more expensive than welded tubes.
At Anand Seamless Tubes, we manufacture a wide range of hydraulic tubes as per the industry standards. We also manufacture boiler tubes, mechanical tubes, and finned tubes.
For more information about our products, please call us at +91-9099996851.
lATEST BLOG
Applications of Cold-Drawn Tubes in the Automotive Industry
In the dynamic and ever-evolving landscape of the
Complete Guide to Cold-Drawn Seamless Tubes
In today's industrial landscape, the demand
Carbon Steel Seamless Pipes in the Oil and Gas Industry
The oil and gas industry relies on a vast network
Applications of Mechanical Tubes in Different Industries
In today's rapidly evolving industrial lands
Alloy Steel Tubes Vs. Carbon Steel Tubes: Know the Difference
When it comes to selecting the right material for